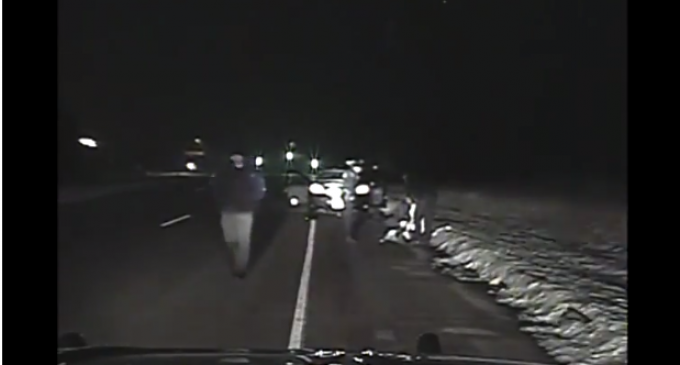 This very disturbing video shows police officers from Chippewa Falls, WI pull over a desperate couple speeding to the hospital in urgent need of medical assistance.
Suffering from and asthma attack, Casey Kressin was pulled over for "speeding" and "failing to stop" at a traffic light.
Instead of providing a police escort to the hospital the cop detains him for 10 minutes, which ended up killing the man.
CLICK THE LINK BELOW FOR MORE + VIDEO OF THE INCIDENT: