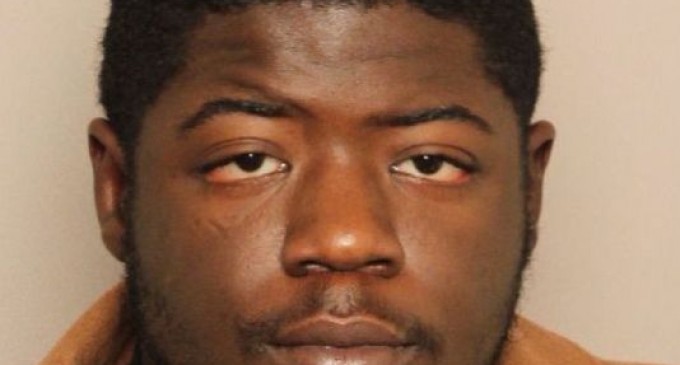 A man in Nashville, TN, recently became so enraged about a missing McDouble cheeseburger from his order that he pulled a gun on the staff.
Detectives from the North Precinct are searching for 21-year-old Demetri Johnson, who they suspect committed the aggravated assault.
Police said Johnson made an order in the drive-thru of McDonald's on Brick Church Pike early last Thursday morning. He received his food and pulled away.

A short time later, Johnson came back to the drive-thru and complained that he was missing a McDouble cheeseburger. The manager asked Johnson to park and said he would bring out the missing burger.

After a few minutes, Johnson allegedly walked into the McDonald's armed with a pistol. He racked the pistol and demanded the staff fix his order. Johnson and three women with him demanded fresh French fries and new soft drinks.

After getting their food, Johnson and the others all left the restaurant.

Customers said service at the Brick Church Pike McDonald's location can be slow at times, but they have never been pushed to extremes.

"I was told to wait for my food and I've been here about 15 minutes," Jeff Vaughn, a customer, told Channel 4 on Tuesday. "I'm not even going to have a chance to taste it on the way to the job site."

Vaughn was asked to pull over and his food would be brought out when it was ready.

No one was injured in last Thursday's incident.

Johnson's last known address was on Joseph Avenue. Anyone with information about this crime is asked to call Crime Stoppers at 74-CRIME.