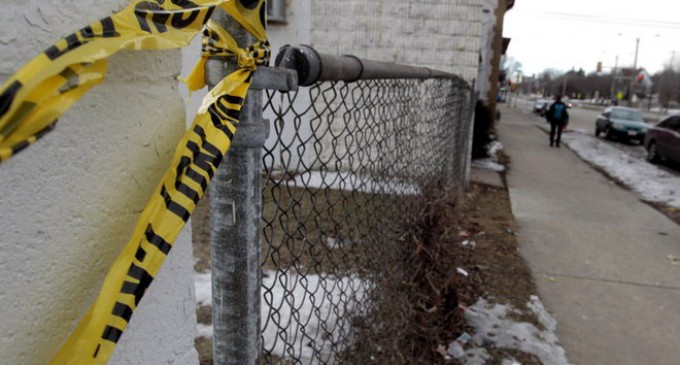 A Milwaukee man spent two nights in jail for fatally shooting two teens involved in brutally beating him with a baseball bat last Wednesday. After the teens began beating him in the stairwell of the apartment building where he works, the 39 year-old maintenance worker fatally shot two of his assailants. Now he faces possible homicide charges for what some believe was a straightforward act of self-defense. Others are upset over the shooting death of the two teens involved.
The afternoon of the incident in question, the 39-year-old maintenance worker, whose name has not been released, was changing the locks on an apartment in which the resident was being evicted when three suspects happened upon him.

"Apparently, these people were mad that a friend of theirs was getting evicted. They thought – apparently – that he was the manager," Bob Braun, who lives in the apartment building and is a friend of the maintenance worker, told a local Fox affiliate the day after the incident occurred.

Apparently the trio was so outraged that two of them held the man down while the third began beating him with a baseball bat. It was at that point that the man, who has a valid concealed carry permit, pulled out his legally owned handgun and shot two of the three suspects.

A man who was at a nearby furniture store told reporters that he went inside when he heard the commotion, but when he heard screams he ran to the apartment building where he saw two of the suspects, 17-year-old Anmarie Miller and 19-year-old James Bell Jr., lying in the stairwell. The man said the maintenance worker's face was covered in blood and he looked confused.

Miller and Bell, who were a couple with two small children, were pronounced dead at the scene.

The maintenance worker was transported to a local hospital where he received treatment for the injuries he sustained during the attack.

But once released from the hospital, the man was taken to the Milwaukee County Jail where he faced two possible counts of first-degree intentional homicide.

The third suspect involved in the beating, a man in his early 20s whose name has not been released, was also taken into custody for a possible substantial battery charge.
The District Attorney is still considering evidence before deciding whether to press charges against the surviving assailant and his intended victim. The incident was captured on video, so there may be some concrete evidence to confirm the facts of the case.
Source: Guns.com
Photo: Guns.com