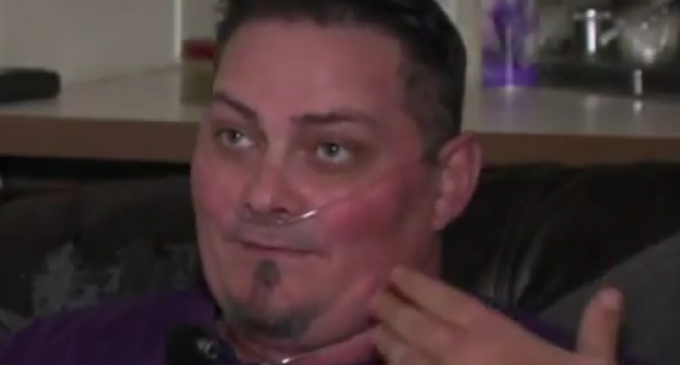 It's the stuff of nightmares, but the story of an Indiana man who went for a minor operation at the dentist and got way more than he bargained for is all too real.
Donny Grigsby was suffering from an abscess and scheduled an appointment to have four of his teeth pulled. When he got there, Doctor Aaron Strickland prepared for him the operation and put him under as one might expect under such a procedure.
When Grigsby woke up almost six hours later, however, Strickland was nowhere to be found. For that matter, neither were his teeth or his clothes. As he would later learn, all of his teeth had been removed and he was disrobed before he was taken to a hospital.
Worried by the amount of time Grigsby was away, his wife Amanda confronted dental staff and demanded to see her husband only to have him rushed to the hospital when she discovered he had been too heavily sedated.
Learn more about Grigsby's horrible ordeal on the next page: