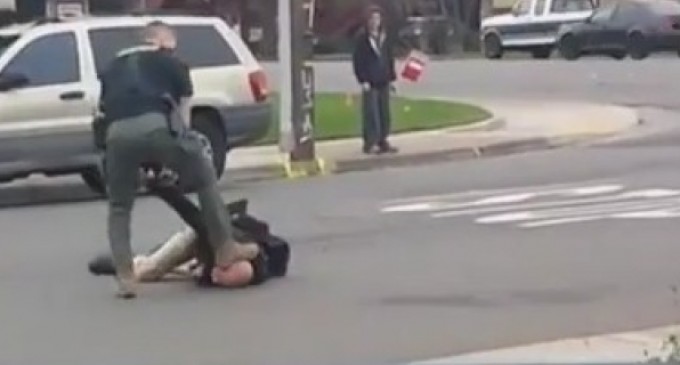 A Sacramento County sheriff's deputy is on paid leave after a video surfaced showing him stomping on a man's head, then using his foot to keep the man's head pinned against the ground.
This was after the cop pepper sprayed him in the face and tasered him.
The man, 51-year-old John Madison Reyes, states the incident started when he asked the cop to move his patrol car that was blocking the road.