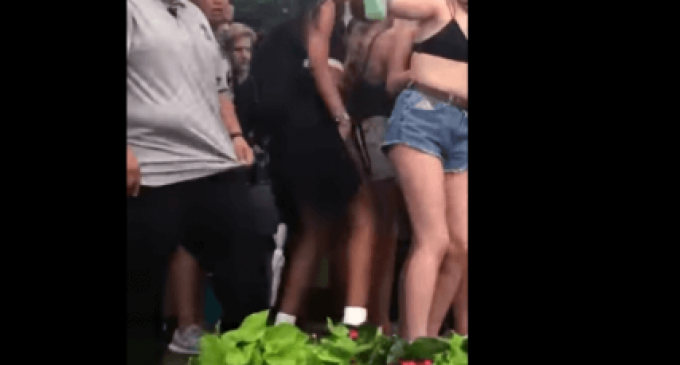 The public seems to constantly underestimate just how difficult it is to be the daughter of the President of the United States. All the pampering, security, and fame. What about the top-of-the-line education you receive? Literally the best that money can buy. It's a really tough life. And no first daughter has ever deserved it more than Malia Obama. She's been (t)werking really hard.
Malia Obama skipped out on the Democratic National Convention last week to attend Lollapalooza, an annual music festival in Chicago with a somewhat a shady reputation. Last year, there were 34 arrests and 238 hospitalizations. There's either some really violent dancing going on or people taking some really nasty drugs. Possibly both? One hospital reported treating teenagers who had mixed hard alcohol with marijuana, ecstasy or cocaine.
It sounds like Lollapalooza is basically a "good decision making festival".
See what Malia did on the next page.