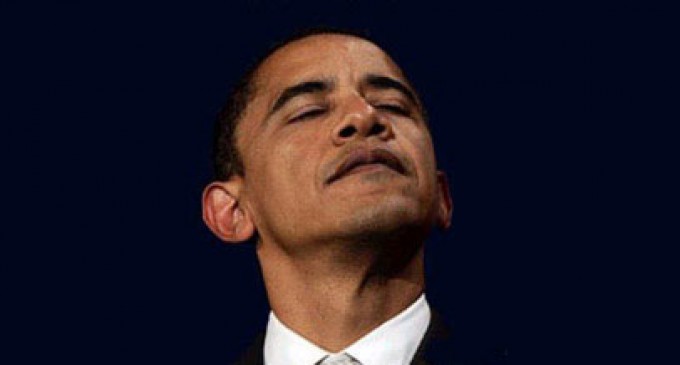 President Obama is relying on the short memories of the American public as well as his tame mainstream media to let him get away with changing his story. Again.
But he can't have it both ways. Was he involved with creating Healthcare.gov and ignored his experts' recommendations or should we believe he really was surprised at the outcome of the Obamacare site?
President Barack Obama told reporters Friday that he met as frequently as biweekly with employees responsible for the Obamacare website, Healthcare.gov, in the time leading up to its October 1st launch.

"There's no doubt that when it came to the health care rollout, I was meeting every other week or every three weeks with folks and emphasizing how important it was that consumers had a good experience, an easy experience in getting the information they need and knowing what the choices and options were for them to be able to get high-quality, affordable health care," Obama said during his final press conference of 2013.

The Obama Administration claimed soon after the website's failure became widely reported that the President was not aware of any of the page's technical failures before the launch—that it became apparent to him in "the first couple of days" after October 1st.

In a November 14 press conference, President Barack Obama told Americans:

I was not informed directly that the website would not be working as—the way it was supposed to. Had I been informed, I wouldn't be going out saying, "Boy, this is going to be great." You know, I'm accused of a lot of things, but I don't think I'm stupid enough to go around saying, "this is going to be like shopping on Amazon or Travelocity," a week before the website opens, if I thought that it wasn't going to work. So, clearly, we and I did not have enough awareness about the problems in the website.