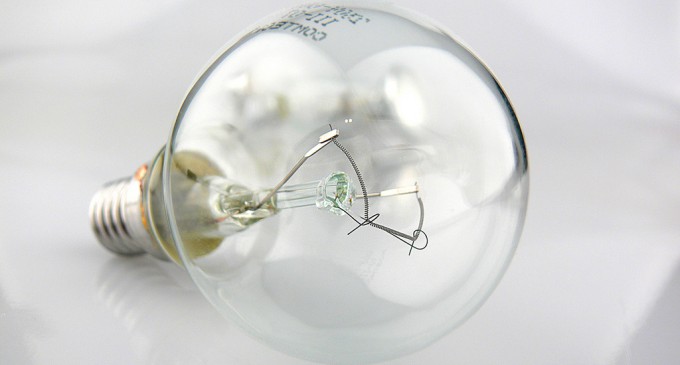 A survey conducted by Rasmussen found that only one quarter of Americans support the new ban on 40- and 60-watt light bulbs in the United States. Adding insult to injury, 60% of Americans oppose the new ban that went into action on January 1st.
At first this may not seem like an important change, but it definitely affects the whole nation and represents just one more small change forced on the population by the Obama government.
Rasmussen reports:
Only one-in-four Americans support the ban on conventional 40- and 60-watt light bulbs in the United States that went into effect January 1, and the same number say they or someone they know stocked up on the old bulbs beforehand.

A new Rasmussen Reports national telephone survey finds that 60% of American Adults still oppose the ban on traditional light bulbs ordered by the federal government in the name of improved energy efficiency. That's down only slightly from 67% in July 2011 when the government first announced the new regulations. Twenty-five percent (25%) now support the light bulb ban, up from 20% two-and-a-half years ago. Fifteen percent (15%) remain undecided. (To see survey question wording, click here.)

The national survey of 1,000 Adults was conducted on January 2-3, 2014 by Rasmussen Reports. The margin of sampling error is +/- 3 percentage points with a 95% level of confidence.
Source: Rasmussen Reports