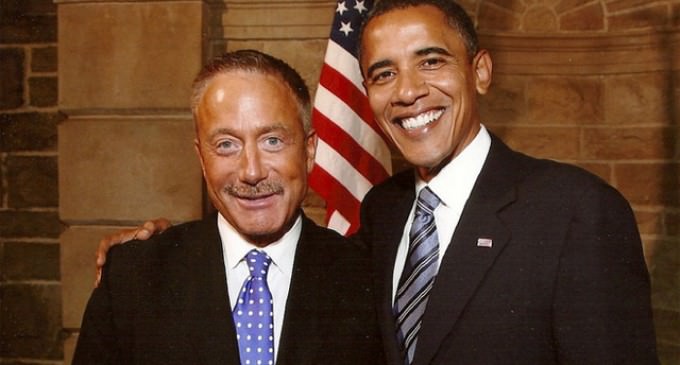 Terrance Bean, nationally-known pro-abortion activist and major Democratic donor has been arrested for allegedly raping a 15-year-old boy.
Bean helped found two major national political groups: the Gay and Lesbian Victory Fund and the Human Rights Campaign.
The indictment charges Bean with two counts of third-degree sodomy, a felony, and one count of third-degree sex abuse, a misdemeanor, police said.

Bean, who bailed out of jail by late Wednesday afternoon, will be arraigned on the indictment in Lane County.

Detectives in Portland's Sex Crime Unit are the lead investigators in the case and have been working closely with the Clackamas County and Lane County district attorneys' offices.

The alleged incident involved a sexual encounter in Eugene with a 15-year-old boy.

Another person alleged to have been involved in that encounter is also expected to face arrest as part of the indictment.

"The investigation began in Portland, but the criminal episode occurred in Lane County," said police spokesman Sgt. Pete Simpson.

Lane County Chief Deputy District Attorney Patricia Perlow declined to release any information about the case or the indictment.

Bean has been one of the state's biggest Democratic donors and an influential figure in gay rights circles in the state. He helped found two major national political groups, the Human Rights Campaign and the Gay and Lesbian Victory Fund, and has been a major contributor for several Democratic presidential candidates, including Barack Obama. He's also a close friend of former Gov. Barbara Roberts.

Bean's lawyer, Kristen Winemiller, said in a statement that Bean has cooperated with the investigation, adding that it's her client who was the "victim of an extortion ring" by several men.

Winemiller released this statement: "Terry Bean is a highly respected community leader who has devoted his life to bettering our community. Over the course of several months in 2013-2014 Terry was the victim of an extortion ring led by several men known to law enforcement. This current arrest is connected to the ongoing investigation of that case in which Mr. Bean has fully cooperated. No allegations against Terry Bean should be taken at face value. We look forward to the opportunity to clear his name."

The Willamette Week did a cover story in June on Bean about a "love affair gone wrong," and allegations that he had videotaped his encounters with former boyfriends.

Bean's Flickr account shows him talking with Obama at several events, posing with first lady Michelle Obama and numerous other political figures, including former President Bill Clinton.  A blog post from his sister, Sue Surdam Bean, detailed her brother's work on a July 24, 2012 Obama fundraiser in Portland.  She included three photos of Terry Bean's ride on Air Force One with Obama to a subsequent event in Seattle.