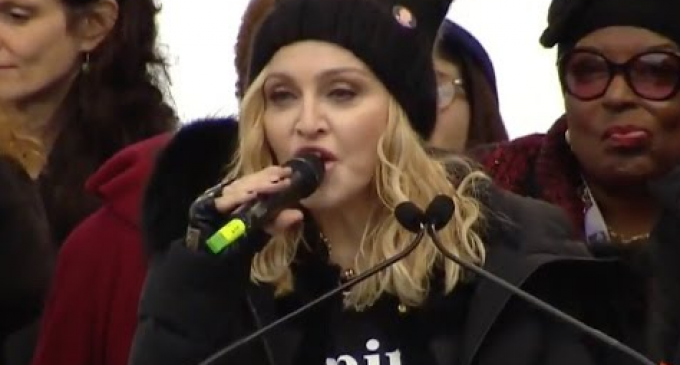 Hollywood may well be filled with some incredibly talented performers, directors, and others who contribute their creative abilities. That we've enjoyed many of their productions is undeniable. For some reason, and for the most part, however, the industry leans hard to the left. That's undeniable, too.
Something else that's undeniable is that being a celebrity does not automatically confer the ability to make reasoned or even coherent arguments. While these folks enjoy the same First Amendment rights as the rest of us, that doesn't mean they always exercise that right with responsibility and intelligence. Some do. Others just rant and rave, and use their platforms as celebrities to make idiots out of themselves.
The search for the truth puts Madonna in that latter category. She's really a left-wing loon — and a vulgar one at that — who likely couldn't successfully compete even in a high school debate. More on page two.