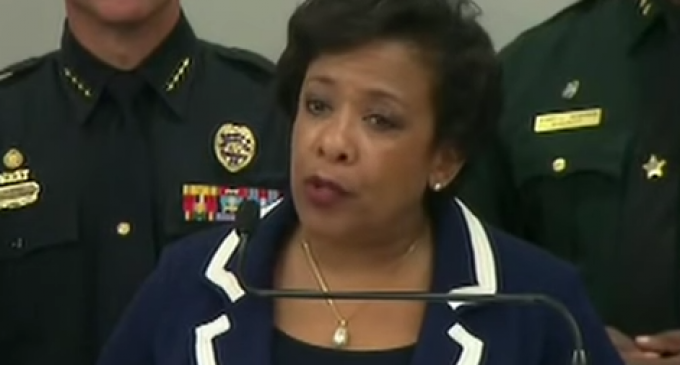 Attorney General Loretta Lynch may be a warm and compassionate human being, or not, but she has no business representing the United States in any capacity whatever given her lack of understanding of human motivation and the need to counter terrorism with decisive force and retribution.
In the wake of the Orlando murder spree by Islamic terrorist Omar Mateen, she has stated that we may never know what motivated him to kill 49 people along with countless others while shouting "Allahu Akbar" and declaring his devotion to jihadist imam Abu Baktar.
With insight that bad, how can she be trusted with the serious responsibilities of her office to judge and prosecute evil doing? In fact, it gets worse. Not only does she not understand why Matten was murdering gays and lesbians in a nightclub, consistent with radical Islamic belief that encourages the murder of such individuals, she also has a recommendation for all of us regarding people like Matten, who are anxious to send us to the grave as well, and it will shock you.
Loretta Lynch recommendation to all of us, page 2: