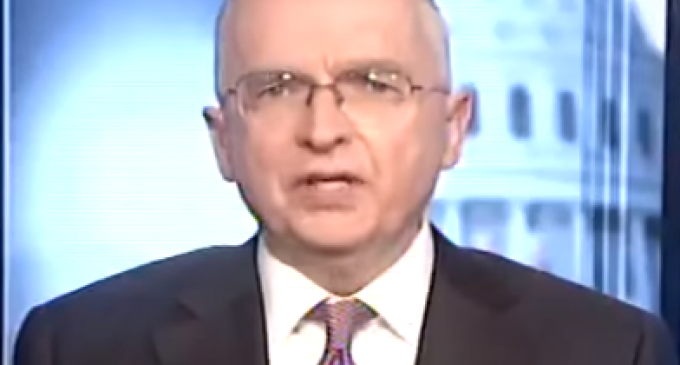 Okay, so, the thing about politics is finding the wedge that separates an issue and finding ways to work around it. A politician must work to find the most reasonable response and policy which is the most efficient and most satisfying to both sides. Right? Right.
So as Barack Obama has been dragging his feet like a petulant child through every foreign policy decision he has ever made, it's understandable that other more experienced agents may get a little frustrated. Lieutenant Colonel Ralph Peters is especially disappointed with Obama. Very disappointed. So disappointed, in fact, that while analyzing Obama's speech on ISIS yesterday, Peters called Obama "a total pussy."
Lt. Col. Peters has since been given two weeks suspension for his language, which is realistically the least Fox could have done. Peters was speaking the truth, which can be harsh for the more frail liberal audiences.
Find out more about Lt. Col. Peters on page 2.