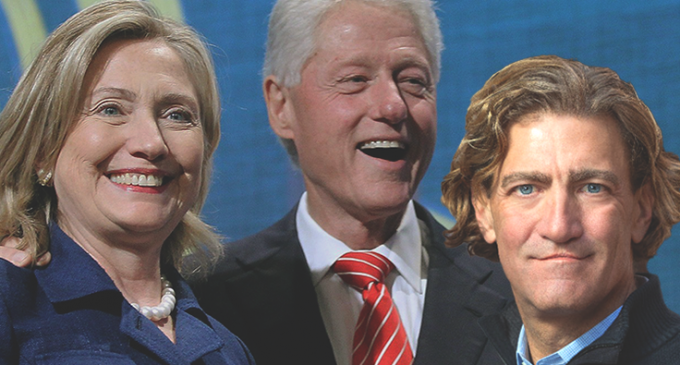 At least five members of the Clinton Foundation board of directors have now either been charged or convicted of financial crimes, including bribery and fraud.
In his bombshell book Clinton Cash: The Untold Story of How and Why Foreign Governments and Businesses Helped Make Bill and Hillary Rich, Peter Schweizer revealed many problems with Clinton's 'charity':
Vinod Gupta was the most well-known."Vinod Gupta, the founder and chairman of the database firm InfoUSA, was a major Clinton financial supporter who served as a foundation trustee," the book says. n 2008 he was charged with fraud by the Securities and Exchange Commission (SEC) for using company funds to support his luxurious lifestyle. He was alleged to have used more than $9.5 million in corporate funds to pay for personal jet travel, millions for his yacht, personal credit card expenses, and the cost of twenty cars. He settled with the SEC for $4 million.
Sant Chatwal, who has convictions for illegal campaign financing, obstruction of justice, and a litany of other charges.
Victor Dahdaleh, who "was charged by the Serious Fraud Office (SFO) in Great Britain with paying more than 35 million pounds in bribes to executives in Bahrain to win contracts of more than 2 billion pounds," the book says.
Rolando Gonzalez Bunster, who "has been named in a fraud case in the Dominican Republic involving his company InterEnergy. The charges were filed by the Dominican government's Anti-Corruption Alliance (ADOCCO).
Now we have Denver lawyer and political heavy-hitter Steve Bachar, former co-chairman of the Clinton Global Initiative America and longtime friend of the Clintons, who has been charged with felony theft and securities fraud.
Move to the second page for details.