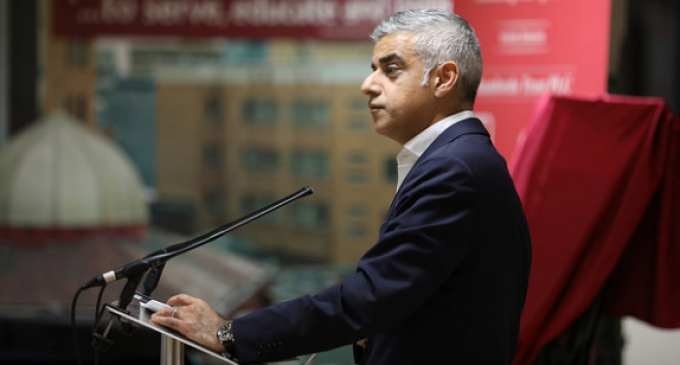 The left loves to proclaim that banning guns removes the threat of violence from society and that fear of migrant crime is just the talk of rabid right-wingers.
It never ceases to amaze me how talk of the skyrocketing acid attacks and cases of female genital mutilation continue to get swept by the wayside in favor of more leftist talking points. Or as happens in London, unprecedented numbers of knife attacks.  You'd never guess this to hear London Mayor Sadiq Khan talk, despite the numbers of minority crime and knife attacks reaching staggering levels under his leadership, all he can manage to talk about is how he is defending London from President Trump hypothetically making a visit and right-wingers.
Yes, in a city infested with crime rates not out-of-place in a 3rd world country, or a "dung-hole", the mayor of London is concerned the Left has not been doing enough to stifle the rights of conservatives. In fact, in a Q&A session at the London Assembly Mayor Khan had the audacity to blame "right-wingers" with very specific charges.
Head on over to the next page to learn how Mayor Khan doesn't think he is responsible for the sky rocking knife attacks under his leadership