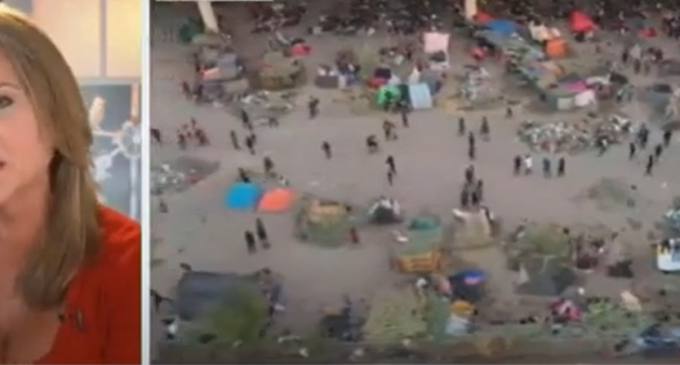 According to a new report from NBC, the Department of Homeland Security knew as early as July that the huge wave of Haitian migrants was en route to the United States- migrants that ultimately squat at our border in September before being sent all over our country. DHS Office of Intelligence, Immigration and Customs Enforcement, Customs and Border Protection and other agencies all had prior knowledge that thousands of Haitians were headed our way, according to NBC.
The next caravan has swollen to about 5,000 migrants, which includes 1,200 minors. They are on a 13,000-mile trek to the United States-Mexico border region. That's quite a lot of ground for anyone, much less pregnant women and children – obviously, they have a lot of help.
So Biden, who is attempting to impose constitutionally questionable vaccine mandates because the 'grave threat' the virus presents has no problem with shipping unvaccinated migrants, who could be 'asymptomatic, all over the country.
If that doesn't make sense to you, you're not alone.Lara Logan dropped a reason why this might be happening, and it goes beyond Dems seeking to stuff their ballot boxes.
Move to the next page.