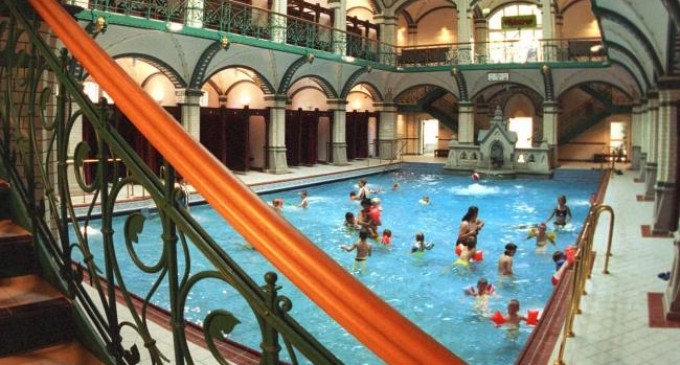 Migrants have been banned from the Johannisbad baths in Zwickau, Saxony because repulsive behavior.  A leaked internal letter from the Zwickau Town Hall found it's was to the German tabloid Bild.  Reportedly, the beautiful, historic pool was closed until further notice, to migrants, as their behavior has run off the local swimmers.
Caught on a security camera, immigrant men and women were seen masturbating in the jacuzzi, "contaminating" the kiddie pool by "emptying their bowels in the water" and sexually assaulting the other bathers, according to Bild.
Decorum or civilized behavior is not a trait of the immigrants that have gained notoriety in Germany in recent months.  The shocking rapes and sexual assaults, committed by "foreign men" on German women, this past New Year's Eve, seems to be the tip of the refugee troubles.
Read more on the next page.