Writing for the National Review, David French declared that "corporate gun control might be the worst threat to gun rights."
Things are looking up on the government front regarding gun rights. Having Brett Kavanaugh on the Supreme Court helps ensure that draconian forms of gun control remain the fantasies of the left. Add to that "constitutional carry" is steadily spreading in the red states. Twelve states now allow concealed carry without a permit.
However, one looming threat to your constitutional right to bear arms that isn't beholden to any kind of established oversight: Corporate gun control.
Corporations can kill financing for the gun industry, stifle free speech and isolate gun advocates on their social media platforms without direct repercussions. Unless Constitutionalists cease supporting these organizations, they will continue unabated.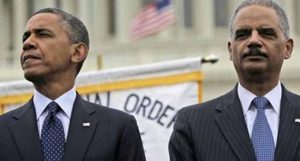 This harkens back to the under-the-radar program by Former President Barack Obama and Former Attorney General Eric Holder called "Operation Choke Point." The Obama admin would have the FDIC label gun retailers or any market they didn't particularly like as 'high risk', which would prompt payment processors to stop providing services. It's hard to think that this new threat from corporations wasn't at least inspired by or even given impetus by this two commies.
Turn the page for a list of big businesses and corporations that actively suppress your Second Amendment rights.