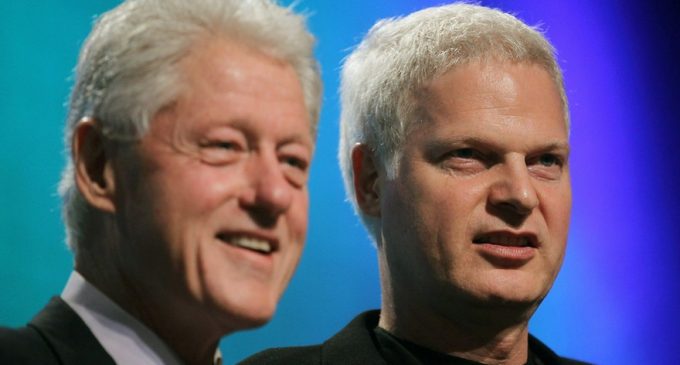 Steve Bing, 55, film financier, philanthropist, political donor and lifelong friend of Bill Clinton jumped to his death from a Century City building on Monday. The multi-millionaire backed hit movies such as The Polar Express, Beowulf and the Rolling Stones concert movie Shine a Light.
"For years Steve Bing has been one of the most philanthropic and generous people in our industry," said American film producer Jeffrey Katzenberg. "He has also been one of the most loyal supporters of the MPTF through both the good and challenging times. Now with this amazing contribution he puts us another step closer to securing our long-term goals."
The death has caused some speculation if Bing knew another friend of Bill Clinton's who also committed suicide: Jeffry Epstein. Others on social media speculated if Bing had 'dirt' that resulted in his early demise.
Turn the page for details, including a statement by Bill Clinton, on Bing's suicide.