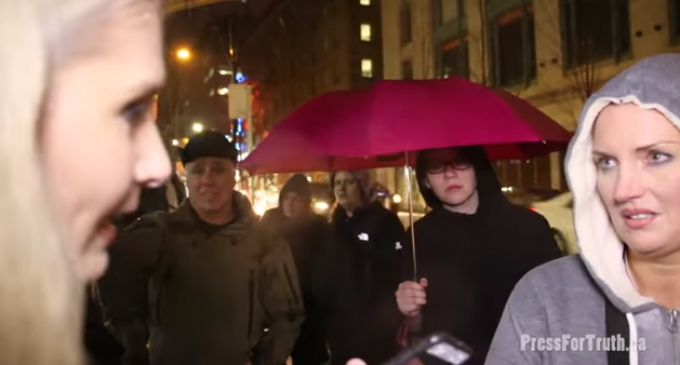 In an amazingly hypocritic and contradicting display of protesting, liberals reportedly covered a libertarian commentator in piss for saying that there are "only two genders."
Well, she's right, isn't she? According to human anatomy, you're born male or female. Sometimes both, but that's a legitimate medical condition.
The Libertarian commentator Lauren Southern was assaulted by activists in the streets of Vancouver on Friday evening, during an "anti-fascist" protest. What started out as a spirited debate, quickly erupted into something more violent.
Southern was accompanied by her Rebel Media cameraman and a team from PressForTruth.ca, when they encountered these protestors and engaged them in a debate about feminist anti-rape culture crusades and gender identities. The cameraman's recording concluded with a protestor sneaking up behind Southern and dumping a bottle of liquid all over her, which was later discovered to be urine. A scuffle broke out as two men attempted to restrain the protestor, who was later able to flee.
Read the hateful comments the protestors said on the next page.