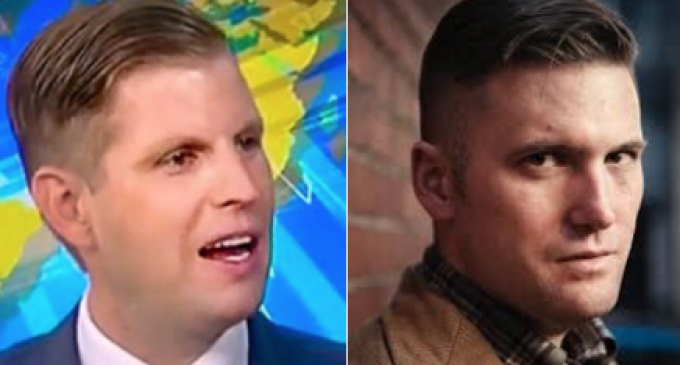 The signs are there that the left is getting desperate. They'll never admit it, of course, but you can see them. The catastrophe that Donald Trump's victory has inflicted on the liberals is far-reaching, and has not just slowed their agenda, but has turned it backwards in some cases.
This should not seen as a declaration of the end of the left. Far from it. They remain well-funded with leaders occupying positions of power in government and private industry. But the "Trump Train" is giving them fits as traditional vehicles for promoting their agenda such as the mainstream media have seen their influence significantly challenged.
The weakness of the left in pressing its attacks on President Trump and conservatives can be seen in smaller ways, such as the ridiculous idea that the president's son's current haircut demonstrates Nazi tendencies. Is this all they have left?
More on this absurd claim on page two.