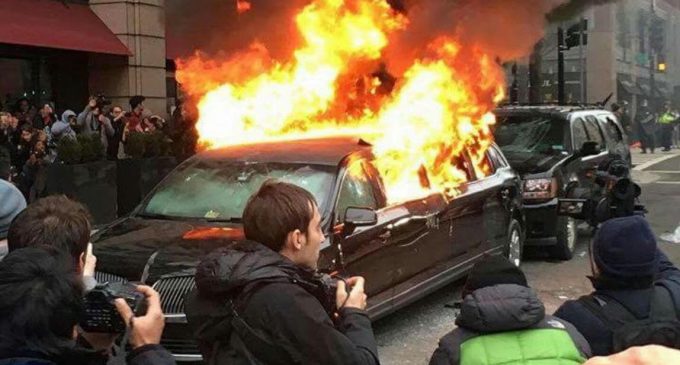 How did the "tolerant left" ever get the nickname? Particularly in the aftermath of Donald Trump's victory, it's becoming increasingly clear that the left don't care about immigrants, Muslims, or members of the LGBT community. They only care about power, and now that they don't have it, they're throwing a temper tantrum.
Of course, the signs were there all along. The left claimed to care about gays but attached the repeal of Don't Ask Don't Tell to a doomed-to-fail defense authorization bill. The left claimed to care about immigrants but refused to support the Gang of Eight immigration reform bill when it appeared Republicans might gain some political goodwill for the effort. And the left claimed to care about Muslims but refused to protect the community by vetting foreign Muslims before entering the United States.
The left's protection of minorities was always a sham and now we have more proof than ever.
Read about how some anti-Trump protesters torched a Muslim's business on the next page: