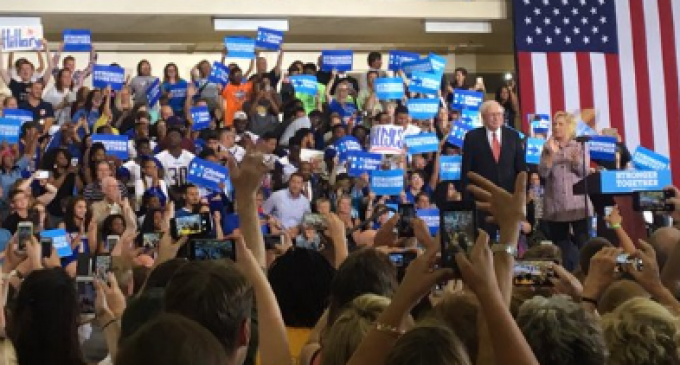 Photographers are a cunning bunch. With the right lens and a library of Photoshop techniques, they can take any picture and make it look the way they want it to. Take the Hillary Clinton rally in Nebraska, for example. A reporter for The Washington Post tweeted a picture of the crowd, calling them "big" and "boisterous". Judging by the photograph taken, you'd probably believe her, but what happens when somebody takes the same picture, but takes it from a few steps back?
The illusion is broken.
As it turned out, the crowd wasn't as "boisterous" as Post reporter Abby D. Phillip would have had you believe. In fact, not even half the room was filled, just the frame in which she took the picture. Though Clinton isn't expected to win Nebraska, this particular district is known for supporting left-leaning politicians, and voted for Barack Obama in 2008.
Read what billionaire Warren Buffet said at the rally on the next page.