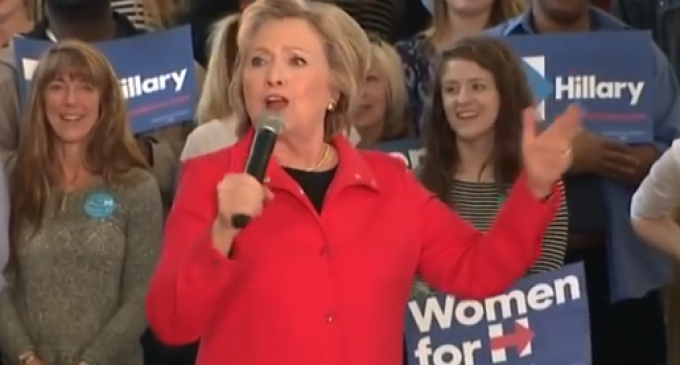 Of the three remaining (major party) candidates left in the 2016 presidential race, two of them have enthusiastic constituencies; one does not.  Two of them enjoy invaluable free press on social media; one does not.  Two of them pack sold-out campaign rallies with thousands of rabid supporters; one does not.
Admittedly, Hillary Clinton has been largely successful where it counts — votes and delegates.  She leads socialist Vermont Senator Bernie Sanders by millions of votes in the Democrat primaries and is absolutely shellacking him in the superdelegate count.  But unlike Hillary Clinton, Bernie Sanders — and on the GOP side, Donald Trump — are killing Clinton in the enthusiasm gap.
Despite the fact that Mrs. Clinton is going to be the Democratic nominee — sorry, Bernie fans, math exists — she is having trouble garnering the kind of support her rivals enjoy.  Barack Obama was swept into office in 2008 on a tidal wave of support that Mrs. Clinton wishes she could channel in 2016.
Now, Politico reports that the drab Democrat is devouring nearly all of the "joint" funds raised with state and local parties to remain in the lead.  To read about Clinton's voracious appetite for funds, and what this could mean for down-ticket races in the general election, continue reading on the next page: