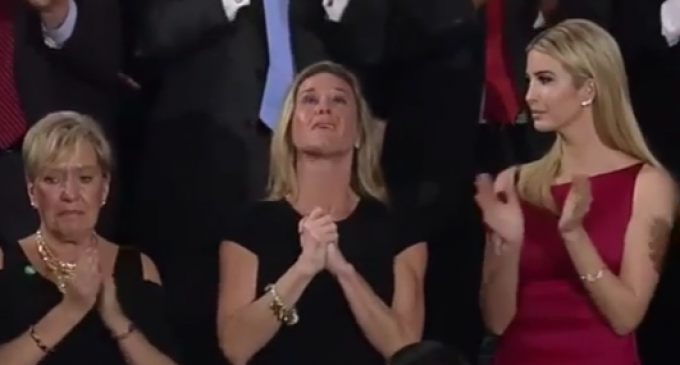 The world knows no hypocrites like the Democrat party.
It is a tradition for the first family to invite symbolic guests to the president's addresses to joint sessions of congress. More often than not, those guests include members of the military or their family — many of whom sustained serious injuries in the line of duty.
This year, Donald Trump continued that tradition by inviting Carryn Ownes — the wife of slain Navy SEAL William "Ryan" Owens — to his congressional address. But Democrats weren't happy about the invitation.
Many on the left claimed that Trump used Owens as a political prop. They don't seem to remember that Hillary Clinton used a similar tactic during the Democratic National Convention. There, she invited Gold Star father Khizir Kahn on-stage to attack Donald Trump's rhetoric regarding Muslim-Americans.
The left were okay with it then, but not anymore.
Read about the resulting outrage that emanated from Trump's tribute on the next page: