NBA Star LeBron James doesn't want you to just focus on his skills as an athlete, he wants to disparage the President on national television.
LeBron James used a visit to Washington on Sunday to express his continued displeasure at Donald Trump, even though he never mentioned the United States president by name.

James, 32, took the court wearing one white and one black shoe for the Cleveland Cavaliers against the Washington Wizards in an NBA game in the national capital.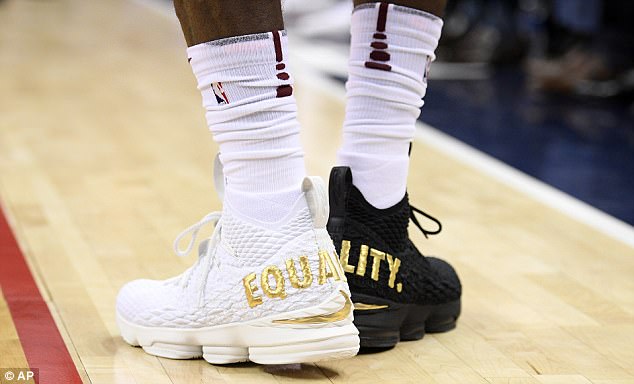 Following the game, however, LeBron took a far less "unifying" approach. Check it out on the next page: