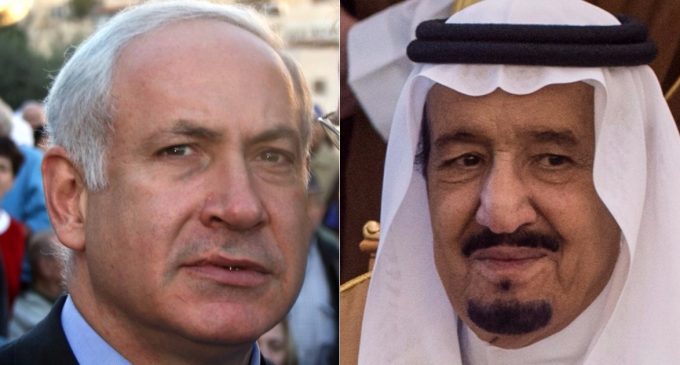 If you've been following the goings-on in Saudi Arabia, you probably know that the current leader there, Prince Mohammed bin Salman, has scored a string of victories in his bid for a complete consolidation of power in what some news agencies are calling the "Saudi Game of Thrones."
Over the past few months, Salman has been cooperating with both Israel, the United States and the United Arab Emirates to create a more sure path for himself to gain ultimate power in Saudi Arabia.  The Kingdom has put forward an anti-corruption initiative that has scooped up 14 very powerful Saudi corporate and royal family members who have been working to undermine the goals of the Kingdom, according to the charges.
In another operation, the Kingdom has also been in talks with the United States, UAE, and Israel regarding a massive arms and military training deal that would all but guarantee a strong Saudi Arabia and Israel against the growing threat of expansion of Iran through its proxies of Hezbollah in Lebanon and the Houthis in Yemen.  As well, at the direction of the Saudi leader, the prime minister of Lebanon, Saad Hariri (an ally of Saudi Arabia) just stepped down from power there, citing the increased influence of Iran and Hezbollah in its government.  Since Hariri claims that he no longer felt safe, he retreated to Riyadh in the Kingdom.  That set up a conflict between Lebanon and Saudi Arabia where Prince Salman has announced that Lebanon has "declared war upon the Kingdom."
Just yesterday, a news agency in Israel intercepted a communication between the Israeli government and its ambassadors and diplomats in foreign nations, instructing them to stand with the Saudi pronouncements against Iran and Hezbollah.
Turn to the following page to read about how the Israeli press believes that this is a precept to war between Lebanon and Israel and how its unlikely ally, Saudi Arabia, may be assisting its long-time enemy!