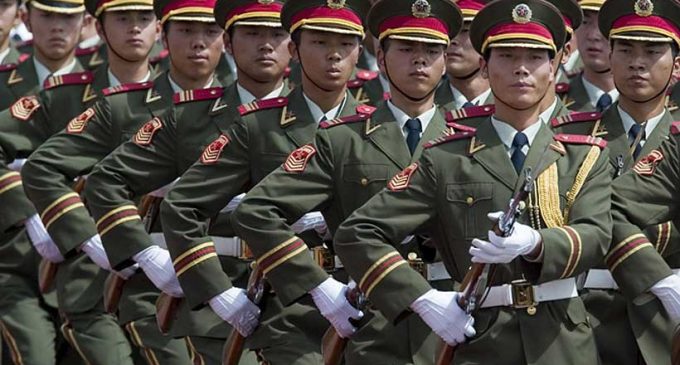 China's vast military reforms that began in earnest in 2016 have been revealed in a document leaked by the CCP and indicate an objective to make the fighting force more modern and flexible with the ultimate objective to "manage a crisis, contain a conflict, win a war" and "overtake the United States in military strength."
Some of the initial reforms by the PLA was to formally establish five theatre commands based on their geographical locations: Eastern theatre command, Southern theatre command, Western theatre command, Northern theatre command and Central theatre command.
It was the first step toward building a more maritime-oriented force and away from its traditional army-heavy continental defense structure that keeps pace with the new weapons and capabilities evolved over the past two decades.
The reforms in 2016 were followed by a more active military presence in the Taiwan Strait and the East China Sea, including the development of commands that combine naval aviation capabilities with the air force.
Then in 2017, more radical changes include and augmentation of the Marine Corps fivefold, which will be permanently stationed in Gwadar, Pakistan, and in Djibouti. The African garrison is said to have as many as 10,000 soldiers.
In 2018, the official propaganda newspaper in China claimed that the People's Liberation Army is ripe with "peace disease" due to not being at war for so long. Bejing promised more efforts to kill the "disease" in order to address a lack of battle-readiness and anti-graft measures.
What are the odds we will end up in a war with China? Continue on the next page.