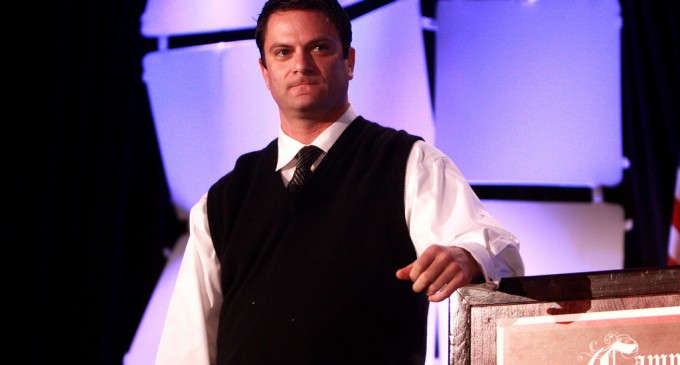 When nearly all of our government seems corrupt and encroaching on our liberties daily, and with seemingly few doing much about it but capitulate, it's refreshing to see they type of courage we find in Lavabit founder Ladar Levison.
Levison is currently being fined $5000 for taking a stand. He currently has a fundraising campaign up, which you can find here:
His $96,000 goal is almost met. Let's support Mr. Levison and in turn our fight against the tyranny that is upon us.
The owner of shuttered encrypted email service provider Lavabit was being fined $5,000 per day after he refused to give the FBI unfettered access to the systems being used to handle every Lavabit user's communications.

That fact was revealed this week after a federal judge unsealed more than 160 pages of partially redacted documents relating to a June 28 authorization of a pen registration trap on the email account of a Lavabit account holder and to subsequent legal wrangling between Lavabit founder Ladar Levison and federal prosecutors.

While the account holder's name was redacted throughout the court documents, all evidence points to it being NSA whistleblower Edward Snowden. In fact, his name was mentioned extant in one document — filed by Levison's attorney — but only in relationship to recent concerns by the public over U.S. government spying.
In this video Luke Rudkowski interviews Ladar Levison about the decision to close down Lavabit, an email client server that Edward Snowden used.
Levison also tells us about his transition from computer program to activist against government surveillance.