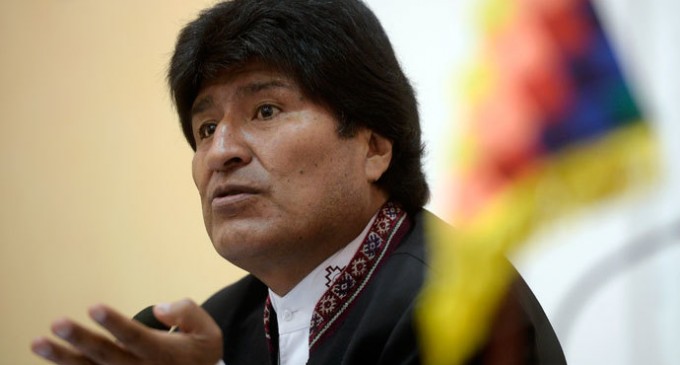 Bolivian President Evo Morales and his Brazilian counterpart, Dilma Rousseff are just two of the leaders of democratic Latin Amercian nations fed up with U.S. spying.
We've already seen Evo Morales intends to sue Barack Obama with crimes against humanity. Brazil has now cancelled plans for a state visit to Washington after discovering the National Security Agency (NSA) was spying on Presidend Dilma Rousseff's personal communications.
These two South American countries are not alone in their anger over US surveillance. RT reports:
NSA revelations also made Argentina's Cristina Kirchner reach out to Brazil to improve their cyber defense. Countries in the region are now paying attention to this project in order to develop their own email systems: specifically designed for those who don't want Google and Yahoo accounts which allow US intelligence in. That is open retaliation, but much more might happen behind closed doors. American presence is still important; but now that China's star is rising rapidly as Latin America's trade partner, the pressure is on the US.

US influence is so low at the moment that even Mexico's conservative President Enrique Peña Nieto was forced to speak out and demand an investigation. Political pressure gave him no alternative but to condemn the NSA for stealing data on his ministerial picks. Chile's Sebastián Piñera also had to come out fighting. These leaders aren't surprised with the surveillance itself, but the reach of it was just too bold.
Tell us what you think in the comments area below: Will Latin American distrust cause problems for the United States?
Source: RT
Photo: AFP PHOTO / FILIPPO MONTEFORTE