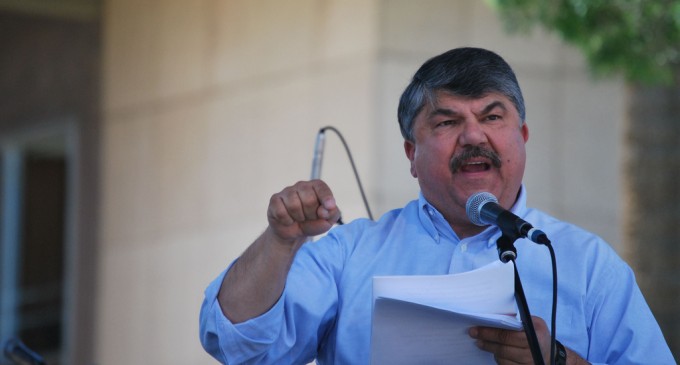 In a move supporting ObamaCare, the International Longshore and Warehouse Union has split from the AFL-CIO (American Federation of Labor and Congress of Industrial Organizations). The AFL-CIO has recently criticized the impending health program.
Fox news reports:
The International Longshore and Warehouse Union has cut ties with the AFL-CIO, citing in part the private-sector union's support for ObamaCare and immigration reform.

In an August 29 letter to AFL-CIO President Richard Trumka, leaders of the 40,000-member union said they have become "increasingly frustrated" with the federation's policy positions on such matters as immigration and health care reform. "We feel the federation has done a great disservice to the labor movement and all working people," wrote Robert McEllrath, president of the San Francisco-based ILWU.

McEllrath said his union supports the single-payer, nationalized healthcare policy while the AFL-CIO backs Obama's tax on its so-called "Cadillac" healthcare plan, according to Breitbart.com, which first reported the story.

"President Obama ran on a platform that he would not tax medical plans and at the 2009 AFL-CIO Convention, you stated that labor would not stand for a tax on our benefits," the letter states.