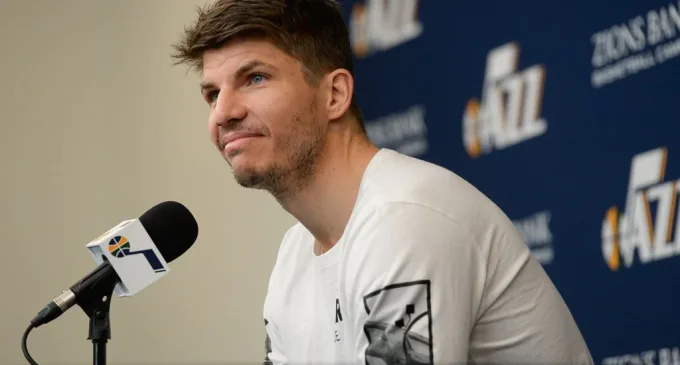 Kyle Korver, a white NBA player with the Utah Jazz, took up white privilege in an essay published in The Players Tribune. Kover, who has a net worth of $30 million and plays in the NBA that's "over 75 percent players of color," describes how he's privileged because he can opt-in or out of a conversation on race.
"What I'm realizing is, no matter how passionately I commit to being an ally, and no matter how unwavering my support is for NBA and WNBA players of color … I'm still in this conversation from the privileged perspective of opting in to it," he wrote. "Which of course means that on the flip side, I could just as easily opt out of it. Every day, I'm given that choice – I'm granted that privilege – based on the color of my skin."
Move to page 2 for details.