A great many leftist terrorists are about to get subpoenaed and have their homes searched, according to Rob Sanders, the Kenton County, Kentucky prosecutor who is currently dealing with an innumerable amount of online threats of physical violence being made against Covington school children.
One would assume that would include the celebrities.
This one is from Hollywood producer Jack Morrissey: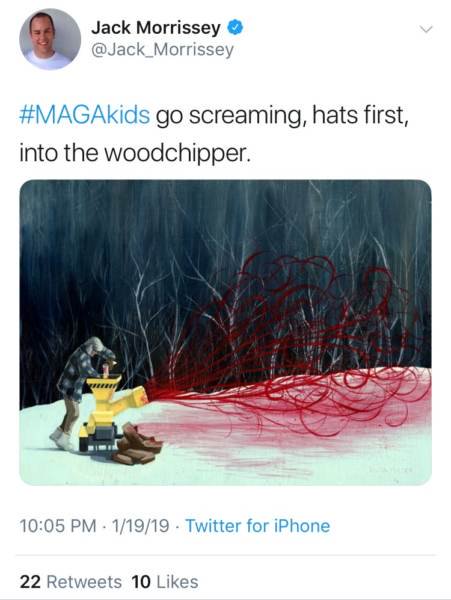 And this one from hip hop producer and DJ Michael Buchanan: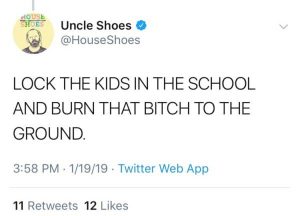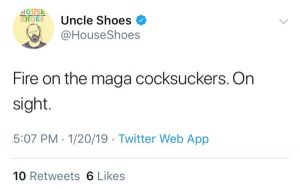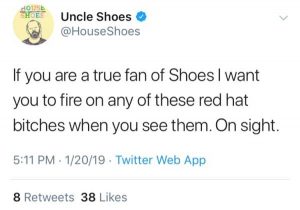 Here's Ted Cruz's response to a disgusting piece of art by Jim Carrey:
Just sad. Rich & powerful celebrity uses his fame to pick on teenagers. So much partisan hate, he doesn't care that the full video showed these high school students as victims of harassment, not the other way around. Jim, insult me, insult Trump, fine. But leave the kids alone. https://t.co/ymiVKsNcly

— Ted Cruz (@tedcruz) January 24, 2019
Someone should tell these leftists that fighting hate with hate isn't the same as fighting fire with fire because it's pretty difficult to convince others that imagined fire is real.
H/T: Gateway Pundit