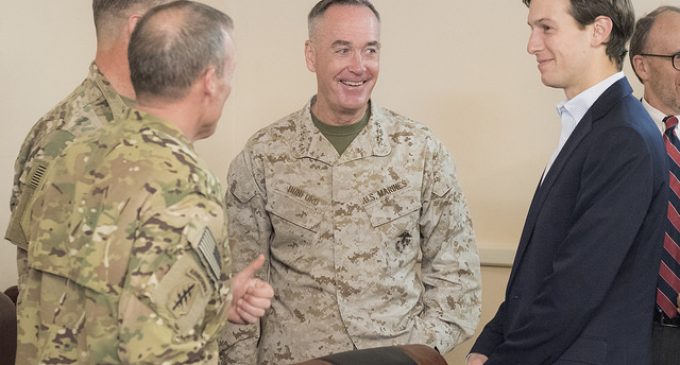 Donald Trump's son-in-law, Jared Kushner, appears to be gaining in influence in the Trump White House, leapfrogging longtime Trump advisors and cabinet members.
In the weeks leading up to Trump's inauguration, all eyes were on Steve Bannon. The former Breitbart News Executive Chair was named as Trump's Cheif Strategist and Senior Counselor to the President. Of all the people in Trump's administration, Bannon seemed to be the person with the most sway over the incoming president.
Bannon's appointment was controversial from the beginning, and now his influence seems to be waning. Taking his place is Kushner, a more moderate, business-minded conservative figure.
But the transition isn't going smoothly, according to reports. Now, a "civil war" seems to be taking place within the White House.
Read about the trouble brewing around Kushner on the next page: