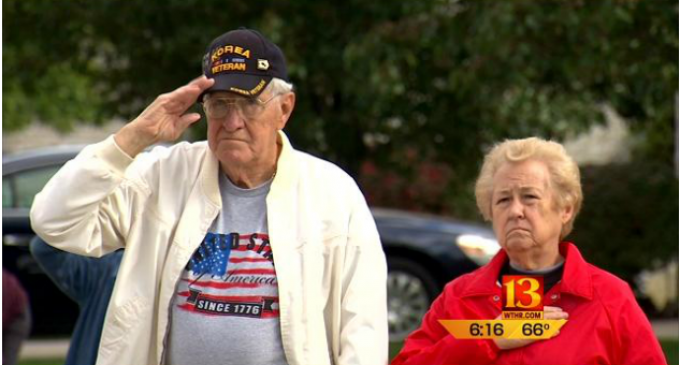 Korean war veteran Robert Willits and his wife Judy are battling their homeowners association who insist that they remove the American and MIA flag flying in their yard.
The couple moved to the Fieldstone neighborhood in Greenfield, IN at the end of last year and installed the flagpole over the summer.
Now their HOA demands that they remove the flags or pay $500 fine for legal fees.
Click the link below to read more + watch video: