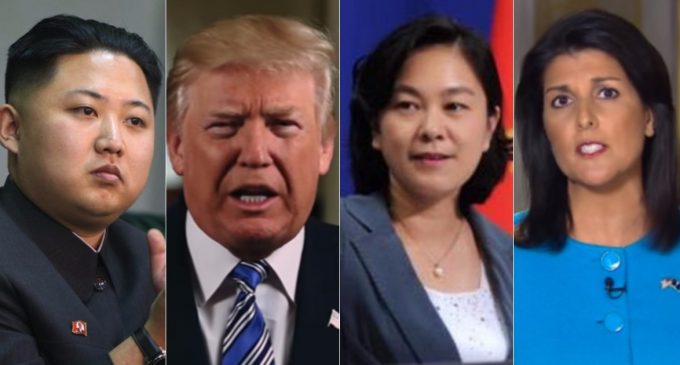 Tensions on the Korean peninsula ramped up sharply last night when North Korea fired a new ballistic missile that passed over Japan before falling into the sea.
The provocation brought sharp responses from the United States, Japan and South Korea, while China warned that joint military drills by the U.S. and South Korea prompted the North Korean action.
The Chinese government called for both sides to avoid any further escalation of the crisis and to resume peace talks.
In Japan, the government warned citizens in the Tohoku region in the northern part of the country of the missile launch and its approach to Japanese airspace. Air raid sirens sounded the alarm for those in the missile's flight path. The Japanese took no action to shoot down the missile.
The U.S., Japan and South Korea have called for a new meeting of the United Nations Security Council to consider what new steps can be taken against the Kim Jong-un regime in Pyongyang.
On the next page, learn more about the growing seriousness of the crisis, how President Donald Trump has responded, and what concerns the Chinese about the latest missile launch.