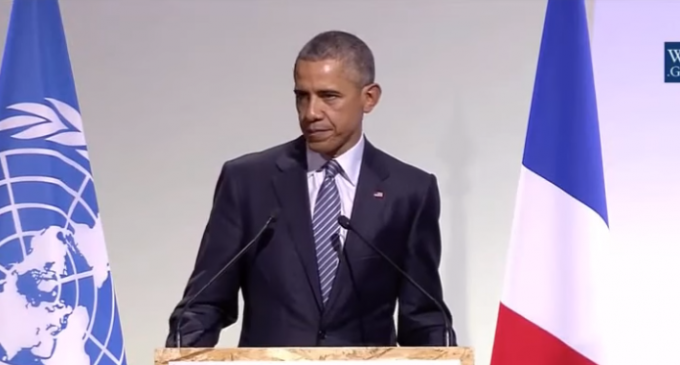 Just like that annoying dinner guest that always goes on about a certain topic hours after the conversation has ended, at a recent conference in Paris, President Obama's went eleven minutes over his allotted time limit.
If you watch the video on the next page, you'll hear a frequent ding sound that resembles a doorbell or a gameshow buzzer. It doesn't mean that there's something wrong with your computer or your speakers. What it means is that the conference organizers were hitting the buzzer in attempts to get President Obama to stop talking and shuffle off the stage.
Watch the video on the next page.