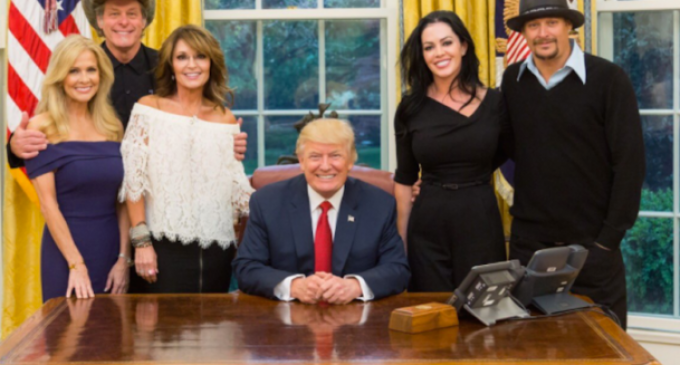 Sarah Plain may have been one of Donald Trump's earliest endorsers, but when it came time to staff the Trump White House, Palin was left empty-handed. Despite her willingness to serve, Palin was rewarded wit no official role in the Trump administration. But this week, she finally made it into the Trump White House — and she made quite the impression.
Palin's folksy tell-it-like-it-is personality made her an instant star in 2008, often overshadowing McCain at the top of the ticket. Since that failed campaign and her subsequent resignation from the Alaska governorship, Palin has remained active predominantly on social media, often posting news articles and pictures that rile up her conservative base.
And he's gotten pretty good at it. During her first trip to the Trump White House, Palin took a photo that quickly went viral. She also got a bit of help from some of her celebrity friends.
See the photo of Palin and Hillary Clinton that has everyone talking on the next page: