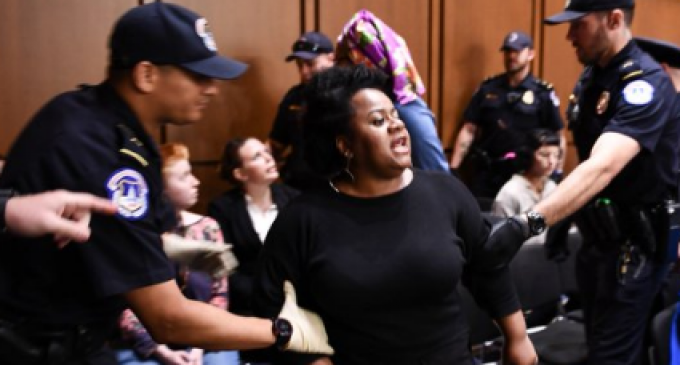 If you caught a glimpse of Brett Kavanaugh's Supreme Court confirmation hearing you likely saw the grand display of liberal insanity as dozens of protesters were arrested and dragged screaming from the hearing. But looks can be deceiving! Did you see actual liberal hysteria or paid liberal hysteria? These days it's hard to know the difference.
Doctors from Texas that attended Kavanaugh's hearing saw "protesters' being paid cash for planned disruption." That's right. Some of the protesting done before and during the hearing was actually elaborately orchestrated by activists. There were high-profile activists like Linda Sarsour, who stood, hollered and was arrested as the hearing began. That's real liberal insanity. But others were just trying to make a quick buck.
"One thing was there were people who had come along… who had a bag of money, and people would hand them a piece of paper, and then they would give them money. So we know money was exchanged for some of the people to be here, just to protest," said Dr. Tom Schlueter, who witnessed the payoffs.
Turn the page to see this rent-a-mob for yourself.