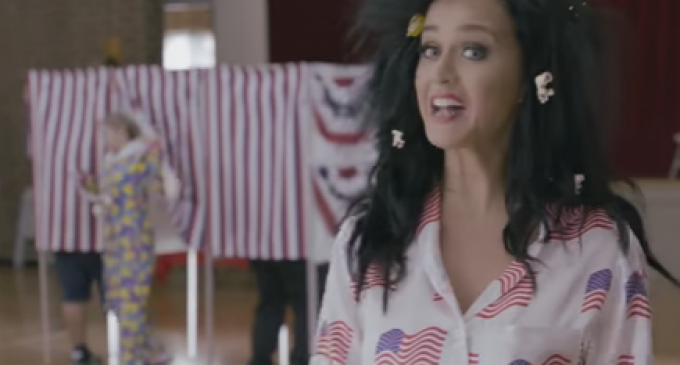 The past few weeks have seen a lot of odd things happening in terms of celebrity activism. With the elections happening in just over a month, it seems like everybody's trying to influence people to vote, which isn't bad, except in the case of Joss Whedon, whose recent video featured cast members of many of his pervious films, including The Avengers and Serenity not only telling people to vote but also telling them who to vote for by making obscene references about Donald Trump. While it is the responsibility of every able-bodied American to vote, they should be voting for candidates based on their own accord and not the opinions of others, which has become a big problem in this country. There are so many people who hate Donald Trump and don't really have any idea why, besides the fact they believe him to be racist.
Then, on the other side of the influential coin, you have Katy Perry, who released a video in association with Funny or Die telling people that it's okay to wear whatever you want while voting. It's hard to say what side of the political aisle this video is aimed at without knowing Katy Perry's political standpoints, but the video does have its merits. Not only does it encourage Americans to vote, but it also features Katy Perry nude, and that's never a bad thing. However, you might not want to take her advice and show up at the polls naked, because voting is serious and nudity is distracting.
Check out the video on the next page.