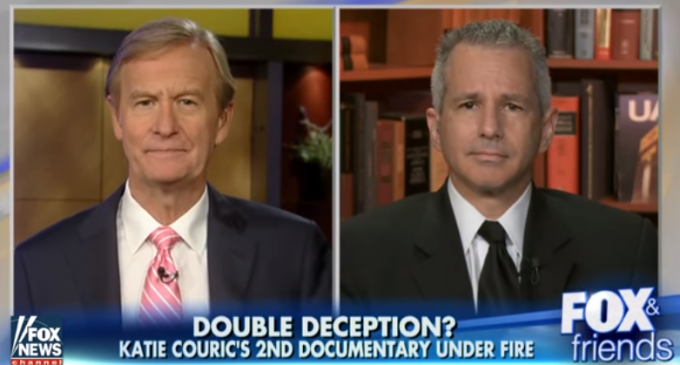 The controversy over Katie Couric's latest documentary has spurred past participants to come forward about what they claim is similar misconduct in one of her old projects.
Before she was pilloried by critics for the misleading editing of gun owners comments in Under The Gun, the long-time journalist hosted Fed Up, a documentary that sought to examine the relationship between obesity and food industry practices. By remarkable coincidence, the director of that film was Stephanie Soechtig, who also directed Couric in Under The Gun.
Like Couric's new documentary, Fed Up purports to provide a measured look at a complicated issue but is accused of, among other things, misquoting interview subjects to advance a particular interpretation of facts. In fact, the two figures who challenge the film's central narrative maintain that their scenes were manipulated to make it look like they had no real argument.
Find out how Couric reportedly manipulated her interview subjects' scenes in Fed Up: