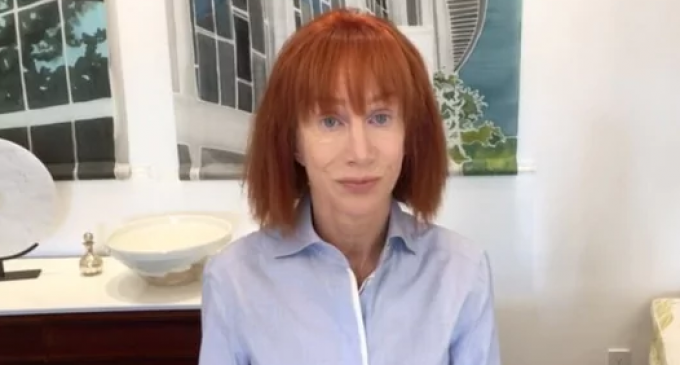 Kathy Griffin is back in the news this week, after years of relative obscurity. As always, she clawed her way back into the spotlight using the same trick as every other has-been celebrity — by being "controversial." But as the left has gotten more extreme, the lengths one must go through to be considered controversial has elevated considerably. Giffin was definitely up to the challenge.
Kathy Griffin might be best known for her reality show, My Life on the D-List. The series, which was canceled over a decade ago, featured Griffin completing a series of desperate and humiliating tasks — all in the name of becoming famous.
The show may have ended long ago, but Griffin hasn't changed much since. She can still be seen making a fool of herself on CNN every New Year's Eve with Anderson Cooper. Her diminishing relevance remains only because she will do anything and say anything for attention.
This week, she proved just how desperate she still is. See what she did on the next page: