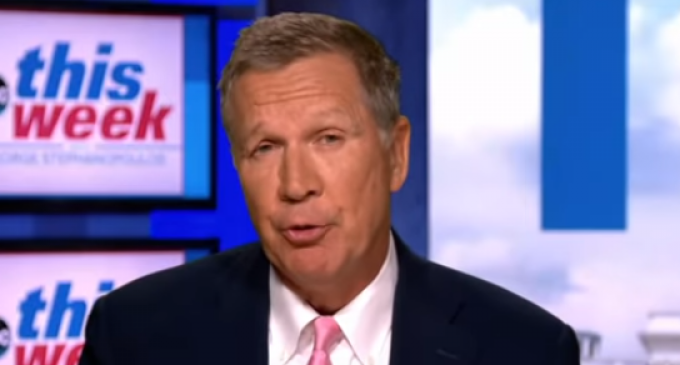 Sunday on ABC's "This Week," Ohio Gov. John Kasich said that the "chaos" surrounding President Trump has unnerved many people.
Kasich said, "First of all, the chaos that surrounds Donald Trump has unnerved a lot of people. Suburban women in particular here are the ones that are really turned off. And you add to that the millennials you have it very close."
The remark came a day after President Donald Trump campaigned in Ohio for Republican Troy Balderson, a state lawmaker locked in a tight special election contest with Democrat Danny O'Connor.
Kasich said he believes Balderson, a 56-year-old state senator, will narrowly defeat O'Connor, a 31-year-old attorney and Franklin County recorder, for Ohio's 12th congressional district.
Turn the page for the interview: