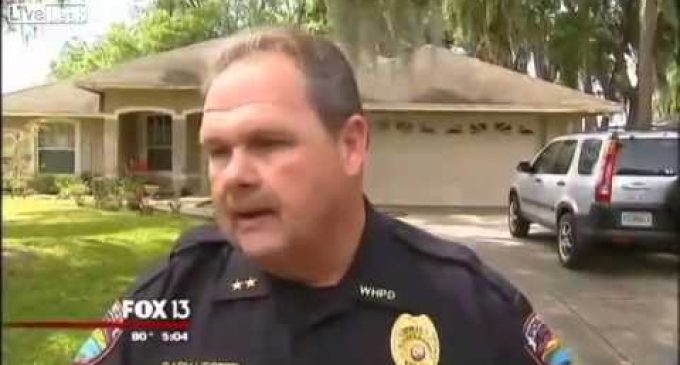 An intruder got a real surprise when he broke into a family's home in Winter Haven, Florida as the entire family opened fire, killing the would-be burglar.  See the video on the incident on the next page. Police report that the father, mother, and their adult son all confronted the intruder by first firing a warning shot.  When that was ignored, the three family members shot him dead.
This is an impressive example of what should be obvious – properly armed citizens reduce crime.  And if a whole family happens to be armed, those who chose to break and enter their home do so at great peril.
What is interesting is the reaction of the police chief and his comments on the case.
Watch the police chief's response to the actions of this armed family who defended their home against an intruder on the Next Page: