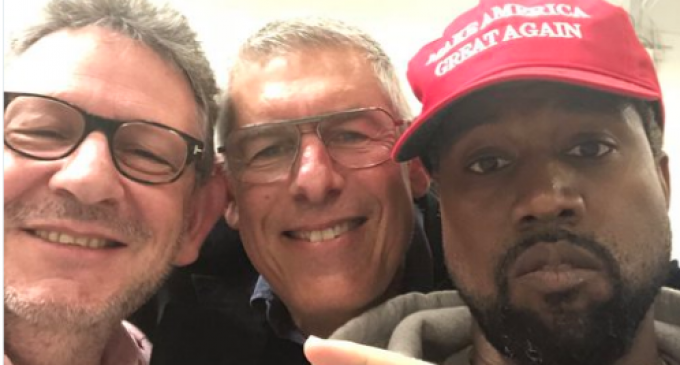 The rapper Kayne West, 40, took to Twitter on Wednesday, tweeting to his more than 28 million followers not only many positive messages about our President but ripping Obama as well.
Of course, the media and Hollywood celebrities took out the long knives. How dare Kayne go 'off the plantation' and contradict the mainstream media's constant assertion that Trump is racist!
West's wife, Kim Kardashian, was less impressed with his tweet, however, prompting the musician and fashion designer to quickly following up his original praise with a measured clarification.
"My wife just called me and she wanted me to make this clear to everyone. I don't agree with everything Trump does. I don't agree 100% with anyone but myself," he wrote.
West met with then President-elect Trump during the transition period in December of 2016. In response to an initial question in the lobby about the substance of the meeting, The Donald told the press "Just friends, just friends. He's a good man, doing well. We've been friends for a long time."
Move on to the next page to see the original tweets and ensuing backlash: