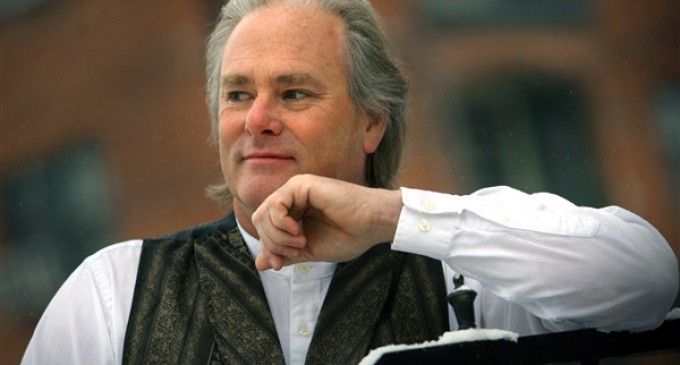 A judge in Kansas has ordered that William Marotta pay child support for donating sperm to to a lesbian couple that could no longer support the child.
The judge, Mary Mattivi, stated that Marotta cannot waive his parental rights because he did not use a licensed physician to perform the insemination.
Private contracts between individuals have been rendered less valid in Kansas.
TOPEKA, KS – In a blow to private contracts and to individual liberty, a judge in the state of Kansas has demanded that sperm donor William Marotta pay child support. Marotta donated sperm to a lesbian couple who determined after they had the baby that they could no longer support the child. The state of Kansas decided to make an example out of Marotta in a case that illustrates how the American judicial system treats men as if they are little more than cash machines.

Shawnee County District Court Judge Mary Mattivi argued that Marotta cannot waive his parental rights because he did not use a licensed physician to perform the insemination.

Follow TLR on Google+

"In this case, quite simply, the parties failed to perform to statutory requirement of the Kansas Parentage Act in not enlisting a licensed physician at some point in the artificial insemination process, and the parties' self-designation of (Marotta) as a sperm donor is insufficient to relieve (Marotta) of parental right and responsibilities to the child," Mattivi wrote.

The Kansas Department for Children and Families filed the case in order to hold him responsible for $6,000 in public assistance the state had already provided, as well as future child support. Marotta opposed the court, saying that he had contacted Jennifer Schreiner and Angela Bauer in response to an ad they placed looking for a sperm donor. He then signed a contract with the two women to waive his parental rights and responsibilities. The Kansas DCF doesn't care however. They argued that it is a "well-established law in this state that a person cannot contract away his or her obligations to support their child."

Because to the government, every man is little more than an ATM. 

Marotta's attorney Benoit Swinnen argued that the statute Kansas cited does not specifically require the insemination to be carried out by a physician. "We stand by that contract," Swinnen said. "The insinuation is offensive, and we are responding vigorously to that. We stand by our story. There was no personal relationship whatsoever between my client and the mother, or the partner of the mother, or the child. Anything the state insinuates is vilifying my client, and I will address it."

The Marotta case is an important one because of the disincentive it will create against men to provide sperm for couples who are in need. Social conservatives viewed the case as an important precedent to punish someone who performed a kind deed for a same sex couple, making an example of men like Marotta.