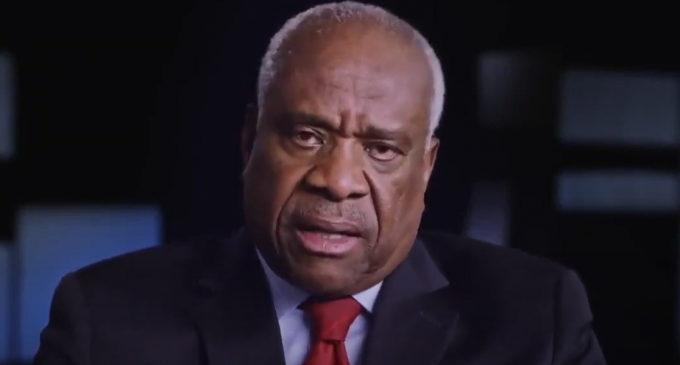 The Hollywood Reporter recently obtained a clip from the film Created Equal: Clarence Thomas in His Own Words, that has U.S. Supreme Court Justice Clarence Thomas weighing in on his 1991 confirmation hearings, specifically the grilling he received by then-Chair of the Senate Judiciary Committee, Joe Biden.
The documentary is based on more than 30 hours of interviews with  Justice Thomas and his wife, Virginia, covering his uniquely American life – born into poverty in the rural South and working his way to judicial heights that only one other African-American, Thurgood Marshall, had accomplished.
By just about any social standard, Justice Clarence Thomas would be considered a model African-American. Perhaps that's why, coupled with being the most conservative Justice on SCOTUS, Amazon pulled the documentary right before Black History Month without any explanations for doing so.
Turn the page to see Justice Thomas call out Biden as someone who really doesn't know what he's talking about. It will be the funniest thing you'll see today.