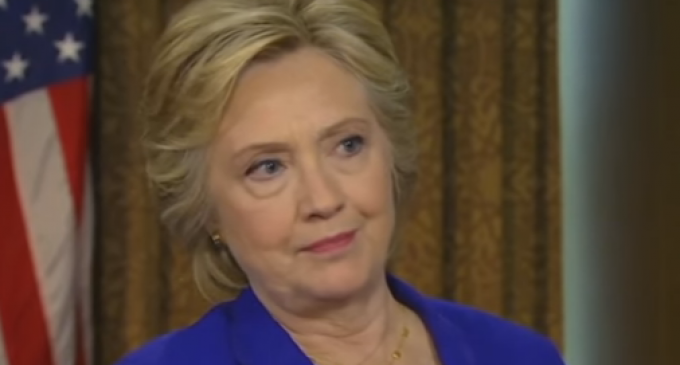 Hillary Clinton sending government emails from her private server will look like small potatoes when Americans finally get a look at what was in those emails, as a conservative watchdog group has shown.
In a move that will shake even the most ardent Hillary supporter, Judicial Watch has published 296 pages of State Department records from Clinton's time there, including 44 email exchanges that were never turned over. This in direct contradiction to Clinton's repeated claim that she turned over all relevant materials to investigators, and brings the total number of new emails to 171.
But the obvious attempt to conceal the newfound emails pales to what is actually described in them. As conservatives have long suspected, the materials prove that Hillary used her position as Secretary of State to grant favors to big-time Clinton Foundation donors as well as campaign loyalists, engaging in political favoritism at a level rarely seen in the modern era.
Learn more about Hillary's new emails on the next page: