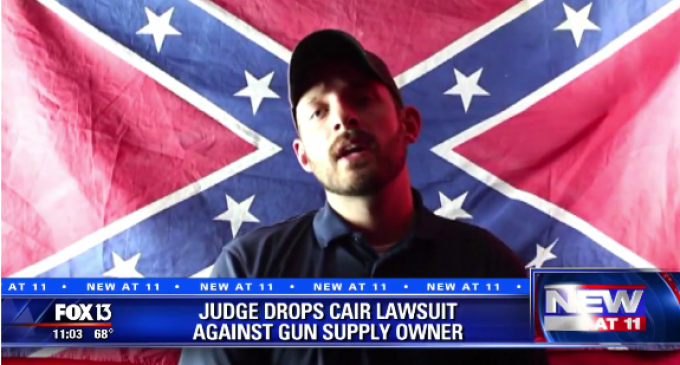 After Andy Hallinan established a "Muslim-Free zone" at his gun store in Florida, The Council on American-Islamic Relations (CAIR) attempted to sue the owner for religious discrimination. In a crushing blow to CAIR, a U.S. district court just threw out the case entirely.
The reason is simple, Hallinan has a clear right to free speech, and his speech didn't cause any identifiable harms to CAIR or its supporters.
One can't simply file a lawsuit as a moral objection to an act, nor is personal offense caused by speech or action a justifiable harm in the eyes of the law. As no one involved with the lawsuit had any individual stake in the case, so they had no right to sue.
Had Hallinan physically refused a sale to one of its members, the story may very well read very differently. As it stands now, Hallinan has every right to his anti-Muslim rhetoric. Until someone can prove they've been hurt by his policy, he's free to continue as he'd like.
To read more about the case, continue on to the next page: