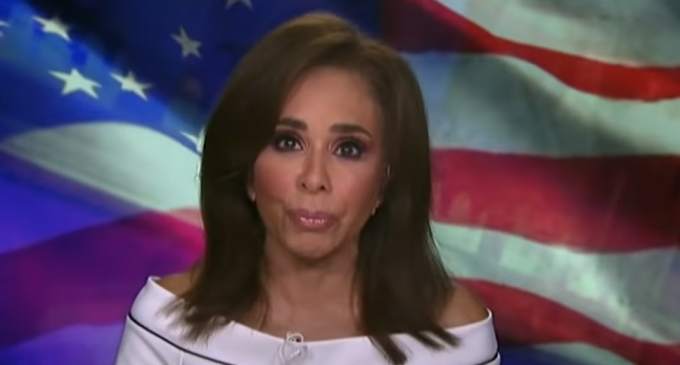 Jeanine Pirro fired questions the Biden administration's handling of U.S. troop withdrawal from Afghanistan Saturday on "Justice with Judge Jeanine" like bullets from a gun.
Why was the Taliban allowed to review manifests of those coming to the airport?
Why was the Taliban given biometrics of our Afghan partners, essentially a death sentence to those who assisted America?
Why is the president of the United States giving legitimacy to a terror organization?
Judge Jeanine points out that although the Biden administration has warned of a coming attack just days after 13 American service members were killed, it continues to rely on the Taliban to bring our men and women home safely. Add the fact that the president is refusing to budge on the August 31st deadline to withdraw and is admitting Americans will be left behind.
Move to the next page for video.