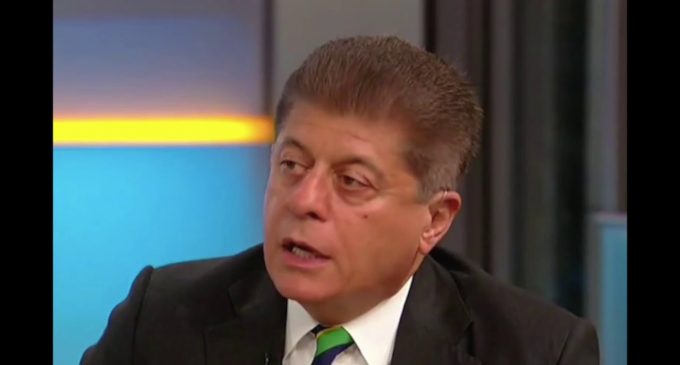 On Tuesday, Fox News analyst Judge Andrew Napolitano said on SiriusXM's "The Dan Abrams Show" that he expects Donald Trump, Jr. to be indicted as a result of the investigation by special counsel Robert Muller.
"The President himself should be extremely uncomfortable about this. Not for his son or son-in-law as much as for himself," Napolitano said while discussing a court document filed on Tuesday that former national security advisor Michael Flynn gave to Mueller, which reportedly contains "first-hand" details of contacts between President Donald Trump's transition team and Russian government officials.
Mueller said in a sentencing memo that Flynn's "substantial assistance" to his investigation warrants a light criminal sentence that included no jail time.
"The defendant provided firsthand information about the content and context of interactions between the transition team and Russian government officials," the memo says.
Turn the page for the interview with Judge Napolitano.